Mentoring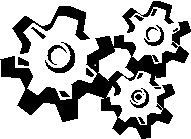 The mentoring scheme helps to preserve competence by a productive exchange between junior and senior hydrogeologists.
Thinking specifically about our association, mentors could provide:
Scientific advice and technical knowledge.
Guidance on career options and pathways. This might include guidance on job types, interviews, networking or educational and training options.
Practical experience and information, for example, about specific regions of the world or specific aquifer types.
The IAH mentoring scheme consists of different levels:
Side meetings, seminars etc. at IAH congresses and meetings, and
A one-to-one partnership.
All information about how the scheme works and about how to join can be found at:
For any other questions, please contact: mentoring@iah.org