2017 IAH Congress
ECHN at 2017 IAH Congresss
44th IAH Congress – Heritage and Sustainability 
The ECHN is looking forward for this year Congress.
Social Function
To be announced.
Side Session
To be announced.
Best ECH Oral and Poster Presentation
Every year runs a competition for the best ECHN Poster and Oral Presentation. If you are an Early Career Hydrogeologists (in the start of their professional careers in hydrogeology, irrespective of age), please add the ECHN logo to your presentation/poster.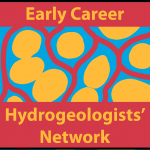 ECH Key Note
This year the international IAH congress will host the first keynote lecture by two Early Career Hydrogeologists as invited speakers. With the support of IAH Council, ECHN hopes this will become a new tradition during IAH congresses, contributing to showcase the work carried out by the new generation of groundwater professionals and strengthening the interactions between early career and senior hydrogeologists.
Responsible (ground)Water Scientists – A heritage for future generations